NHS Has Style!
Fashion designer, Coco Chanel, once said, "Fashion fades, only style remains the same." From the neon craze of the 80's to the abundance of low rise jeans in the early 2000's, fashion is always changing, but one thing is true for NHS students, they have style. Each of these people exude confidence in what they wear and truly make the outfits they wear by being themselves.
Phil Ruiz: NHS sophomore, says he finds his clothing inspiration from "old men." I laughed at this claim to which he explained that a pair of corduroy beige pants complimented by a green sweater and utility boots was pretty old fashioned. His style is thanks to thrifting, which has become popular among many teens lately, as well as hand me downs. This year, hypebeast trends such as Supreme and Bape have taken over, but Ruiz says it's his least favorite style choice. While Supreme isn't his cup of tea, he finds fanny packs to be an underrated accessory.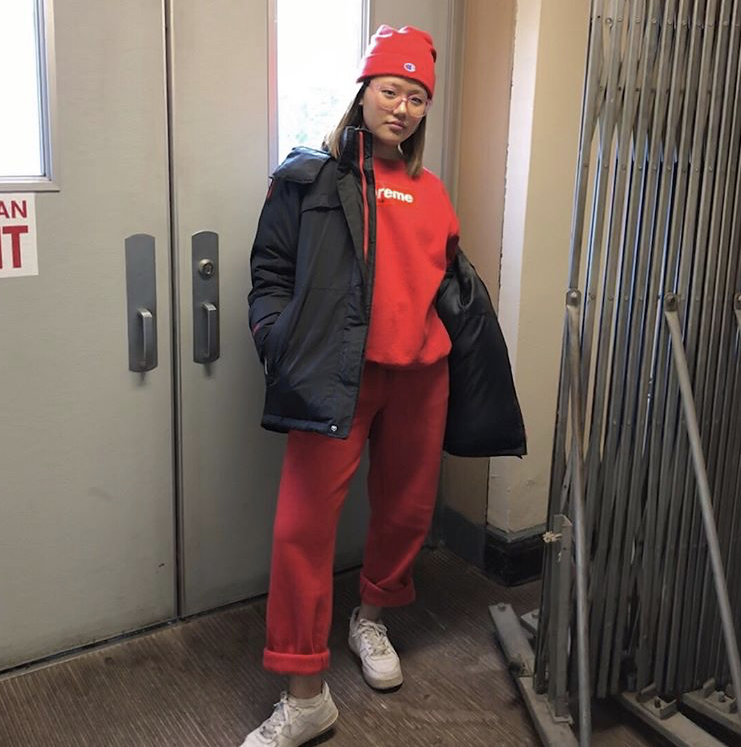 Jeong shows off her daily school outfits, photos provided @Loisjeongyre on Instagram.
Lois Jeong, senior, takes pride in her outfits. She finds inspiration within her Korean culture and blends it with Japanese influences as well. Some of her clothes are sent over from Korea. This keeps an authenticity to her inspirations. She decided to go for a comfortable, darker outfit. A simple navy blue and red stripes, long sleeve shirt that looked super cozy. She paired this with regular black sweats. Accessories are a girl's best friend, which held true when Jeong wore long, dangly silver earrings, while trading her regular clear glasses for black ones. She perfectly mixes comfortability and style together. Her favorite fashion trend is bright colors, stating, "People, including myself, playing around with bright colors is just nice." Jeong went on to say aviators and fishnet leggings were, "overrated."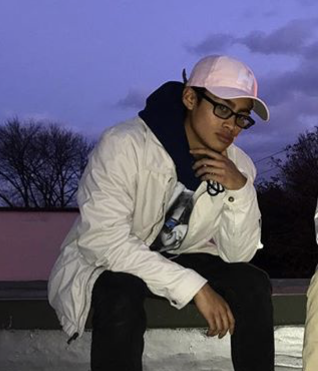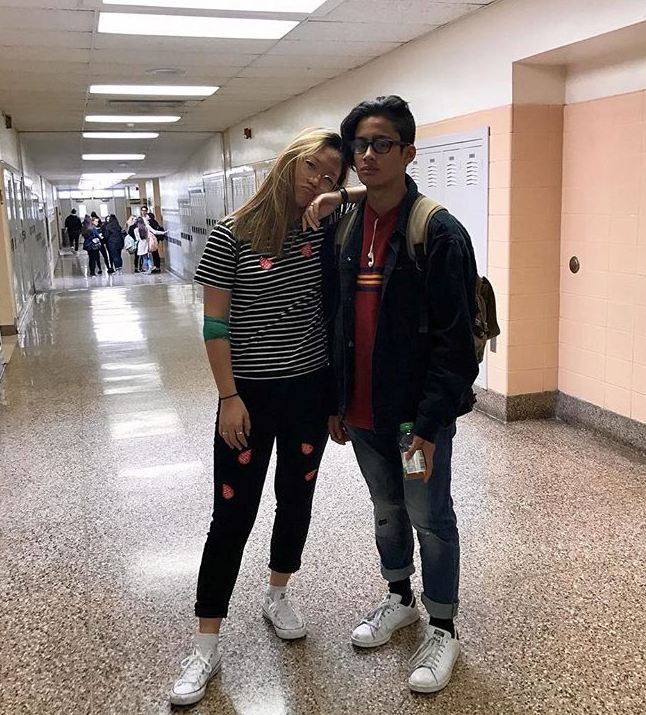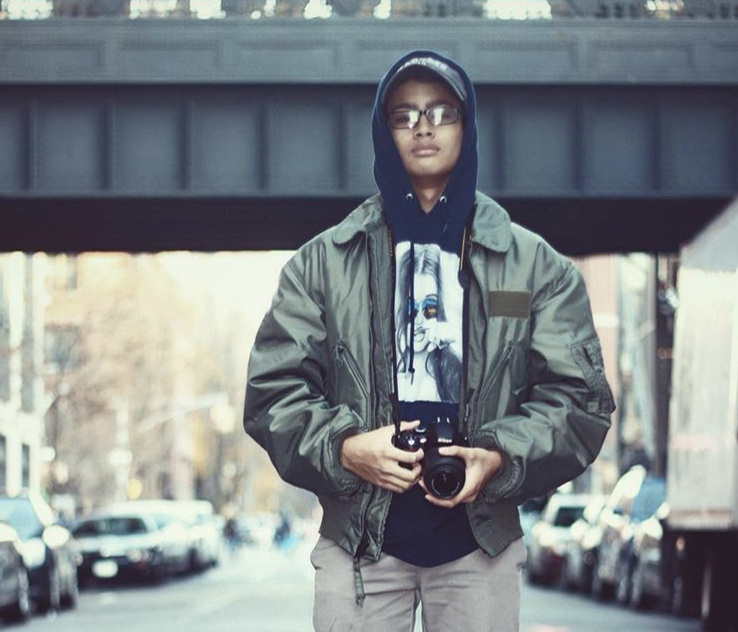 Amiths rocking his outfits, which he likes to pair with a stylish jacket, photos provided by @phil.zebra and @Loisjeongyre on Instagram.
Phil Amiths, senior and member of track and crew team, says his style is "something from a Wes Anderson movie," which stresses importance on colors. Amiths sported a find from the thrift store; a denim jacket with a quirky dog on the back. He blends the colors red seen in his sweater with a pair of blue converses. He keeps his outfits fairly simple, but has statement pieces that add a nice pop.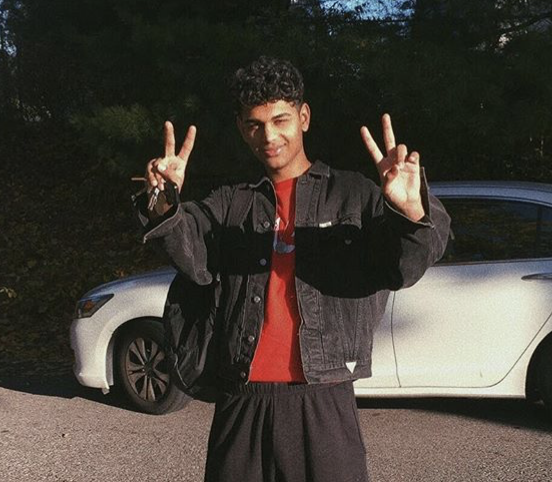 Ahmed mixes personality and fashion in these photos, provided by @2ktalal on Instagram.
Tallal Ahmed, senior and member of 2K, a soundcloud rap group, says he gets his fashion inspirations from someone close to home; his father. From Levi jeans to denim jackets, he pulls outfits from his dad's 90's style. While going for a vintage look, he shops at online stores and Urban Outfitters. He incorporated merch from Jaden Smith along with his favorite trend, baggy jeans. His look is incorporates another decades, while staying relevant through a streetwear vibe.
Style is apparent in the hallways of NHS. A popular place where most of the students found their best finds was the thrift store, which benefits the environment through recycled material. The beautiful thing about style is that everyone has it, whether it be a pair of sweatpants or a fur coat. Each person wears something that fits them entirely.